Teslagrad Devs Announce World To The West
Special powers are better with friends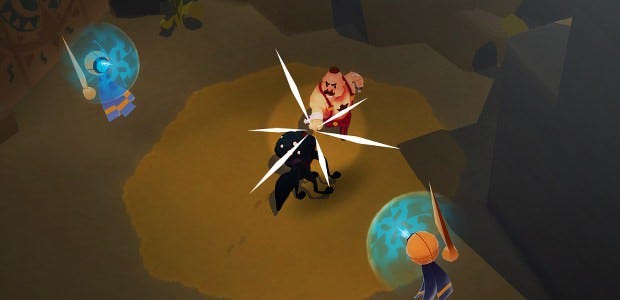 Teslagrad, you may recall, was Rain Games' 2013 breakout hit, a puzzle-platformer about a young hero with electromagnetic powers in a gorgeously hand-drawn steampunk world. Today, the Norwegian outfit announced their next game - World To The West [official site], an equally-pretty "action puzzler" that's set in the same universe and whose protagonists also harness special powers.
Hailing from different parts of the world, each playable character possesses their own unique abilities, that they in turn use to overcome the various obstacles and enemies levels throw at them. The following release trailer shows each hero working on their lonesome, however it'd be nice to see puzzles that require two characters or more working in concert at some point further down the line - à la Thomas Was Alone or the likes.
In doing all that, the protagonists are in search of their destiny, apparently. Here's Rain Games with the basics:
"World to the West is set in the same universe as Teslagrad, and it tells the journey of four different characters: Lumina the Teslamancer, Knaus, the child from the underworld; Miss Teri the mind-bender and Lord Clonington, a strong aristocrat stuck to a moustache. Players will control them as they explore new territories and look for their destiny, and will use their unique abilities to solve puzzles and defeat terrible foes. Brute force won't be the only way to beat your enemies though: you will be able to convince them to cease from their hostile intentions… or just avoid them, if you're a pacifist on the inside. It's your call!"
At this stage, Rain Games say they "can't confirm either the platforms nor a release date yet", however if World to the West doesn't land on PC I'll eat my hat. You can hold me to that.