TESO Superstore: The Elder Scrolls Online's Marketplace
Shop smart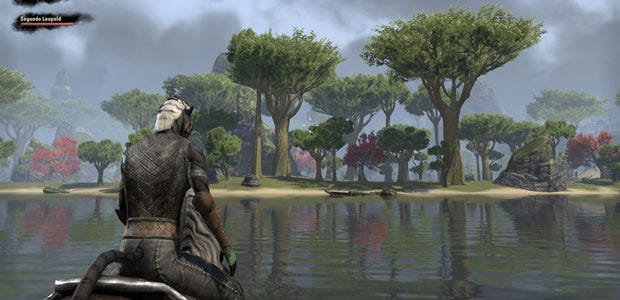 There is no hammer time in The Elder Scrolls Online, unless you count the mashing of monster-skulls with war-mallets. If you want to sell your ill-gotten gains though, you'll notice that there's no auction house in Tamriel. To trade goods and equipment, players have to work within guild stores, although exchanges can now operate through a newly opened fan-created Marketplace. I quite like the idea of the guild stores, which allow members to barter with one another. Theoretically, they will prevent destabilisation of the economy by creating pockets of value and could also lead to guilds with specialised commercial outlooks. More details on the marketplace under the counter, below.
I like any feature that uses the word 'fishy' in its rules and policies:
1. Don't try to scam people - you're be banned on the forums permanently and reported in-game
2. Don't create fake auctions
3. Try to be as descriptive as you can in your auctions, users have the right to report you if they find your activities fishy.
4. Behave, even when you bargain.
5. The trades will have as currency ONLY IN-GAME GOLD. Any other type of currency used (including Elite Gold), will get your thread insta-deleted. Abusing this will get you a ban.
The Marketplace isn't a flashy mall, all surface and little substance with gangs of Nords hanging around the foodcourt. TESO-Mart is a humble affair, a series of stalls set up on TESO Elite's forums. At the moment, someone is looking to buy oats. As many oats as possible.
Brendan's impressions didn't make TESO seem like an appealing destination, Marketplace or not, but for those who are making a home away from home in this latest interpretation of Tamriel, this may be a welcome addition. There's something awkward about a shop with no customers - it is robbed not of its produce but of its purpose - but if the Marketplace is bustling, it's a place to make connections as well as deals, a place for goods and gossip.
Of course, at the moment, it's mostly oats and refined materials. Full details are here.