The Age Of Decadence Released, Is Still Very Hard
For fans of dying a lot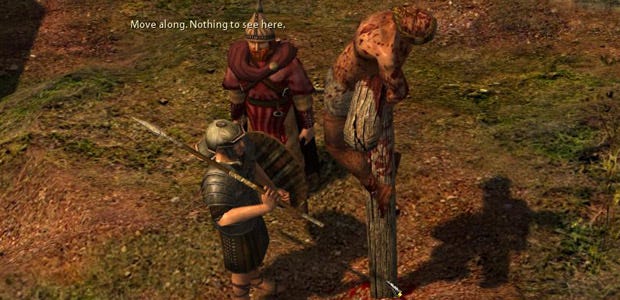 O, for the RPG that advertises itself as different from the others by being easy, instead of always bragging about being more difficult. The Age of Decadence [official site] is not that RPG. After ten years development, including a couple on Steam Early Access, it has now been fully released. And although it is proud of how hard its combat is, it's also an RPG that brags about being about choice and consequence.
In theory, the combat difficulty is because the game doesn't want you to become over-involved with the combat. "The game has to be hard, dying should be easy, and you should have reasons to pick your fights," says the website. Instead you should be exploring and talking to people, trying to unravel the mystery of what went wrong in this ruined world by picking your way between the three noble Houses who control it. That sounds rather exciting.
Although it's not just the combat that's hard. Back in April of last year, our Chris Livingston played it for his Lighthouse Customer column. He had an adventure:
"Imagine walking out of a store and discovering that not only have you been pickpocketed while shopping, but the expensive item you bought is actually a worthless trinket. When you complain to a city guard, he suspects you're the real thief, and when a friendly citizen offers to help, you soon find yourself in an alley surrounded by armed thugs. You've been ripped off, robbed, accused, mislead, and stabbed to death, all in a single afternoon. Welcome to The Age of Decadence!"
This sounds like it's the kind of thing other people will love and I will like theoretically but never make the time to play.
The Age of Decadence is out on Steam and GOG, among others, for about £21 - though GOG give £3 back in store credit. Here's the launch trailer: