The Art In Artillery: DigiTanks Demo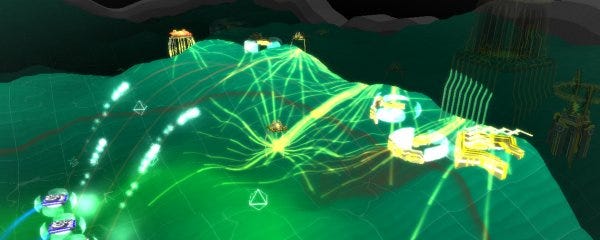 Turn-based neon 3D artillery-based strategy game DigiTanks is rather cute, and it now has a demo out, so you can sample it for yourself. The game has two modes, a pure artillery mode where you fight against squads of tanks in a last-man standing sort of affair, and a tactical mode that involves a bit more building and resource-management. The demo limits the tactical mode to 100 turns, but it's otherwise the full game (as far as I can tell), including online multiplayer.
I've posted some footage below.