The Beginning Of: The End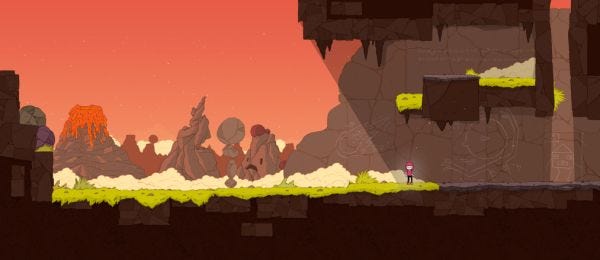 Preloaded's next game for Channel 4, The End, has a trailer out and about. For how long? No one knows. But have we posted it yet? No we haven't. And we're sure gonna, because it's utterly mystifying. Much like its subject: death.
As with all the games C4 commission, it has a theme that resonates in players' lives. Or in this case, their lack of them. The End asks many questions about death, what it is, why it happens, and how should we respond to it. (I find "oh bother" to be a useful resource.) And according to the trailer below, it does this by a combination of an intriguing platforming mechanic where you can manipulate a level's shadows, alongside a two-player number-based board game. Because, well, those two go hand in hand. Take a look.
Preloaded have previously offered us the entertaining Bullfrogish minigame, zOMT, breeding sim Thingdom, Trafalgar Origins and 1066. We should find out exactly what's going on in The End this Summer.