The Boy Who Cried: The Wolf Among Us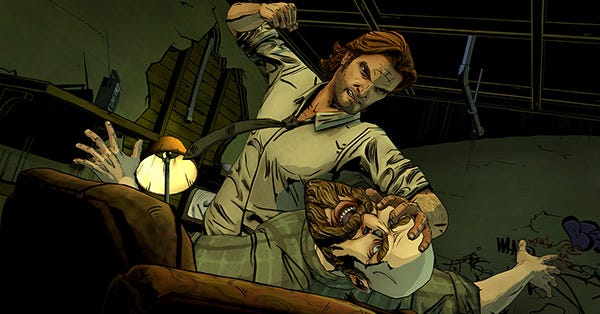 Telltale seem to have a bit of a swagger about them now. The Walking Dead was pretty good, and they know it. They're taking that swagger over to The Wolf Among Us, which has a confident new trailer, below. In case you missed the excitement, it's a new episode series based on the Fables comic book series - with you playing as Bigby Wolf - and it's coming up towards the end of this year. Perhaps not my sort of thing - I never did truly respect a point and clicker - but I do like a man with sideburns.


Don't forget that we already talked to Telltale about the game. They said:
Yeah, the fight sequences are completely over the top. They're fables, right? They're hard to kill. One of the things we didn't want to do was make it feel like it turned into a superhero game. When fights break out, we want you to get excited. You feel the fight coming and you have the controller in your hand, and then the fight gets so over the top that you're like, "Whoa, hold on, that's not exactly what I was going for there."
Stuff like that.