The Bright Coloured Nights Rises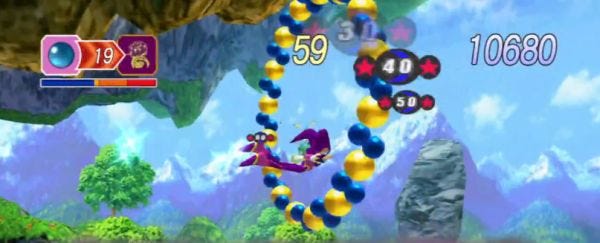 When you think of Sega classics, it's rather easy to forget Nights. The blue-spikey one gets most of that attention. But the Saturn-based a-bit-like-Sonic-thing is to return in an HD remake. Rather sickeningly keeping the awful "Nights into dreams..." moniker, and maintaining the lack of upper-case letters, it wouldn't have been my first guess if someone had asked which Sega franchised would next be revived. But it was awfully popular in the 90s, and perhaps has fallen out of people's memories in the decade since, despite already receiving a remake for the PS2 in 2008 - er, despite being two years into the PS3's lifetime, and only in Japan. But clearly there's more confidence this time. You can grab a quick glance of it in the trailer below.
And that's all we have. There's no website, packshot, release date, nor even a proper screenshot at this point. It is odd when publishers apparently announce things before they're ready.