The Bureau: XCOM Declassified Declassified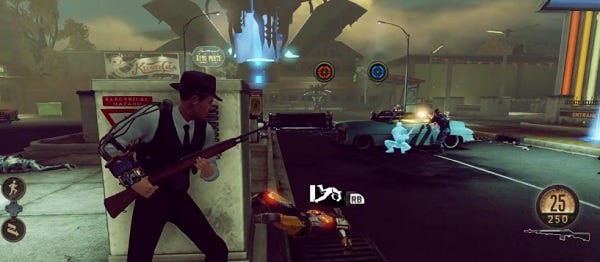 I just read Adam's thoughts on the previous footage of The Bureau: XCOM Declassified, and I can see why he was grumpy. His video was from earlier on in the game, whereas Revision3's runthrough is from bit later on, but his points stand: the moment-to-moment shooting doesn't seem nearly as interesting as the command system that tosses the rest of the squad into battle, and every time it's dropped in favour of cover-based blasting it doesn't feel right. I disagree with him that it should just be turn-based, however. I'm not that much of a grump.

The explanation for this is that this is a different beast, an attempt to turn the thoughtful, unhurried tactics of the series and make them immediate and off-the-cuff. Having the player on the ground, as a single character that's central to the group's movement, definitely fits that proposition. The developer's comment, that this is like playing a combat quarterback, seems very apt. But the shooting looks weedy to me. It's not just that it's not as fun looking as the squad movement, but it just seems inaccurate and lacking in oomph. I wonder if it was because it was being played with a joypad?
Further pondering has lead me to imagining this without the direct character control. Still in real-time, but with the player using just the command wheel. A bit like Full Spectrum Warrior, but with lasers.