The Cat God Returns: Secret World Issue Three Goes Live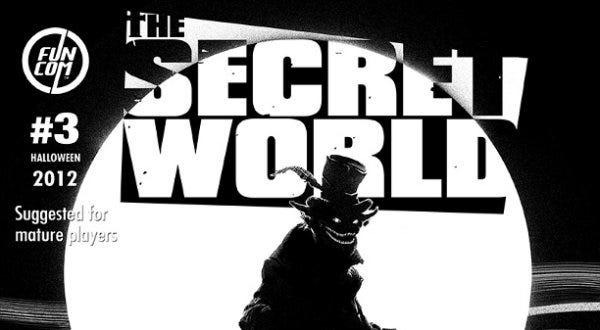 Well now, here's a pleasant surprise. The Secret World's second batch of story content took its sweet time - admittedly with good reason - but Issue Three's already sneaked up on unsuspecting players and pounced. Much like a cat. A cat who's also god. (As opposed to a cat who's also a dog - which is this thing.) Among other things, "The Cat God" kicks off TSW's first ever seasonal event, which will unfold as Halloween approaches and star the felonious feline deity itself. That, however, is only one of the many baddie-filled goodies that awaits you. Nonchalantly rub up against the break while purring and pretending you don't notice it to find out about the others.
Issue Three's also packing a few new missions - of which this one's easily the most enticing.
"'The Binding' brings you to the City of the Sun God in Egypt to learn more about the Seven Sentinels. This truly epic investigation mission is definitely one of the most challenging and extensive in The Secret World and will offer even the most hardened puzzle solvers a run for their money."
I do so love it when TSW makes my brain squirm and squelch in horrible agony. Meanwhile, if you're more of a rough-and-tumble, fur-and-fangs sort, "Dogs of War" will see you knocking off commanders in a war between vampires and werewolves. Beyond that, there's a full set of Lair missions, and more updates to Lairs are apparently on the way.
So all told, Issue Three's not nearly as hefty as Issue Two, but then, you might not even be done with Issue Two yet. Meanwhile, Issue Four's already in development under the newfound supervision of Joel Bylos, so The Secret World's got an interesting couple months ahead of it. Well, unless you've already burnt yourself out on all those other games that prominently feature cat gods, anyway.