The Culling 2's devs now face 'some admittedly difficult discussions'
Another one bites the dust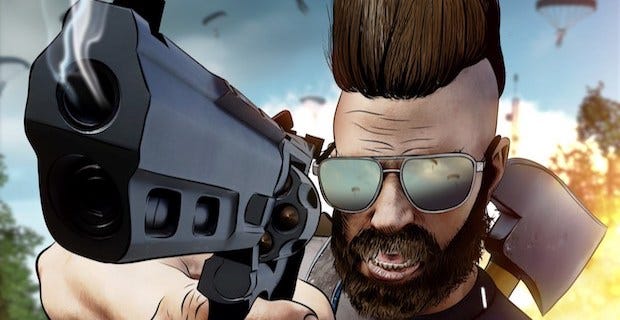 Alright. So this kind of thing isn't particularly fun. I love games and I love the people that make games and oh god do I want to make sure that (especially) indie creators get every chance to see their products treated well. No matter how you slice it, there's bad news regarding the newest game from Xaviant Games, and said news probably means there's a bleak forecast for the future of that studio, and almost certainly for their latest title: The Culling 2.
The Culling came out only two years back, and featured a battle royale world with a bit of a Hunger Games-ian reality TV twist. I found it to be noticeably "fine" and the melee combat was pretty good for a royale-'em-up. So between that and reviews saying the game showed obvious areas for improvement, I was keenly looking forward to a sequel, or more accurately, I was looking forward to the updates that would bring these lesser elements in line with the pretty good game I was enjoying. After all, The Culling The First only left Early Access in October of 2017, and eight months later a sequel was announced, only to shockingly get released a month after that?
Well. It hasn't gone well. And the folks behind The Culling 2 are aware.
"It's time for us here at Xaviant to come together for some much needed soul searching and to have some admittedly difficult discussions about the future of our studio," Xaviant tweeted on Friday. "We'll talk soon."
While I'm personally a bit of a fairweather fan when it comes to games doing early access, the hardline that Xaviant took against letting The Culling 2 have any public interaction before release raised a few eyebrows. And then it's just... out. With a little more time, perhaps Xaviant would have discovered that moving away from melee and into more long-range weapons while stripping away the qualities that made it different from Playerunknown's Battlegrounds -- well, gosh, no one wanted any of that to happen.
The Steam page features a wall of negative reviews; crippling this $20 battle royale game's ability to find the number of players necessary to even make the game work.
Some of the bravado of the official description on Steam feels... misplaced at this point.
"You think you know Battle Royale? This is Battle Royale distilled into its purest form. The game mechanics, the match pacing, and the online server performance are all tuned to provide the cleanest, rawest, most visceral competition on the planet. It's everything you need and nothing you don't."
No one goes to work each morning to make something that becomes universally rejected, and I hope the Internet can keep that in mind in the days to come, when it might look like fun to dunk on a company for falling apart. And it's not entirely on Xaviant for making battle royale games in a time of too many battle royale games. Need we mention that Radical Heights wasn't enough to save Boss Key...
It will also be interesting to see how Steam refunds for this go, especially in light of Xaviant's perceivable admission of fault in their statement.
Here's hoping that the Atlanta based company finds a way through this.