The Fine Art Of Terrible Game Descriptions
Yoghurt barn stapler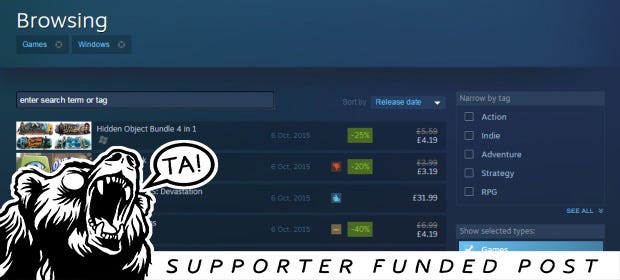 One of my favourite things to do of a working day is browse the new releases on Steam for the worst game descriptions I can find. No, YOU procrastinate too much. And boy, there's always a fine selection to choose from. But why should I only share my seemingly mean mocking of people whose first language probably isn't English* with just the RPS chat, when I could do it here?
Read the rest of this article with an RPS Premium subscription
To view this article you'll need to have a Premium subscription. Sign up today for access to more supporter-only articles, an ad-free reading experience, free gifts, and game discounts. Your support helps us create more great writing about PC games.
See more information