The Flare Path: A Flummox Of Foxers
Simulation & wargame loot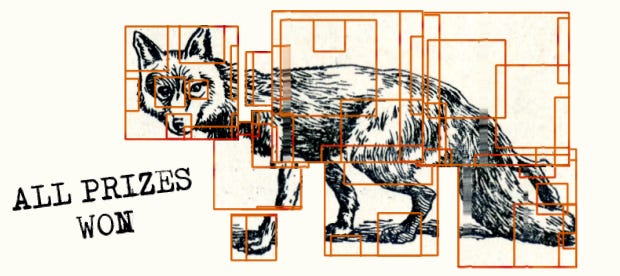 The Flare Path turns three this week. Here in the UK that means it can legally buy khat, attack bouncy castles with bouncy siege engines, and speculate about Thomas the Tank Engine's sexuality. To mark the occasion there'll be no news items or inscrutable intros today. The entire column will be given over to puzzles. Slumbering hypertextually beyond the break is a link to the very first (and - quite possibly - very last) digital foxer collection. Download, then defox with dispatch, and a Good Old Game or a Just Flight sim selection could be yours.
Before retiring to play bees, keep golf, or map abandoned lead mines, all those that blather about games are morally obliged to have a bash at making one. My bash started spiritedly a few weeks ago and ended in triumph weary resignation earlier this morning. Using GameMaker the way an angry Barbary macaque uses a marine sextant, I've succeeded in fashioning a compendium of collage puzzles and arcade challenges. That compendium can be downloaded here.
Complete four of the six mini-games and you'll find your title screen dotted with four codewords. Send these codewords to me using the 'Tim Stone' link at the top of the column (timfstone at gmail.com) and, assuming you've neither dawdled or tarried, a reply will arrive incorporating one of twenty-five $9.99 codes generously donated by the good eggs at GOG.
To claim the unique first prize - a £50 spending spree in Just Flight's delight-stuffed online simporium - conquer the entire compendium, sending in all six codewords before any of your fellow defoxers have done the same.
Time and tide wait for no man, but only a prize pillock plunges into the August foxerfest without first perusing the 'Stuff Worth Bearing In Mind Before You Get Started' section
The 'Stuff Worth Bearing In Mind Before You Get Started' Section
NO ANSWERS IN THE COMMENTS! Advertise dubious Gucci handbags and implausible get-rich-quick schemes if you must, but please don't let the foxers out of the bag by sharing solutions.
Usually foxed by foxers? Don't be put off! Half of the half-dozen challenges can be completed without any knowledge of weapons or transport. Canny Googling will take the sting out of most of the others.
I'll be sending out the GOG prizes personally, so winners should receive their codes fairly promptly. The lucky Just Flight claimant may have to wait a little longer, but a JF staff-member has volunteered to remain at his post all weekend so, fingers-crossed, you'll be aloft or entrained (Just Trains stuff is also covered by the prize) within a day of flailing your last land mine or locating your final bomb site.
I've assured Roman that cheats, cads and twisters don't read The Flare Path, but he's insisted I point out that anyone caught hacking or submitting multiple prize claims will be banned from all future competitions and tutted at mercilessly by Zoë from Accounts (A woman that tutted for her country at both the 2002 and 2006 Commonwealth Games).
The compendium has been exhaustively tested by Flare Path's highly respected QA department (Hello Urszula!) and, as a result, is guaranteed 10o% BUG FRE1.
Mouse-cursor the question mark in the bottom-right corner of screens to read individual game instructions. Pressing 'Escape' during play will return you to the main menu screen. Though unlocked codewords should be automatically saved, just to be on the safe side, it might be wise to write them down before quitting.
A SARO Princess-sized 'spasíbo' to everyone who has left kind, constructive, or amusing comments under The Flare Path during the past twelve months. Very few word wranglers get to word wrangle in the company of such warm, witty and knowledgeable readers.
*****************
The Flare Path Recommends...
Won a GOG voucher and can't decide what to spend it on? Until the preposterously entertaining Crab Simulator 2014 came along, The Flare Path's all-time favourite armour sim was Panzer Elite. Getting the various third-party adjuncts working together flawlessly can be a bit of a struggle but persevere and weeks... months of unusually tense and atmospheric horizon scanning, hill cresting, and hull puncturing await.
Another Golden Age great all self-respecting simmers should have on their shelf is Enemy Engaged: Comanche vs Hokum. An approachable whirlybird sim with a dynamic campaign engine to die for, thanks to community-made updates EECH's roster of flyables now includes the world's prettiest/daintiest gunship and the world's most menacing.

If you'd rather issue orders than ordnance, then consider the sneaky, stabby Commandos 2 & 3 - the love Pyro poured into the level design and art still takes my breath away - or the gloriously intricate Silent Storm Gold, a game in which every grenade blast and LMG burst is a fascinating physics experiment.
Roman reckons the £50 Just Flight prize won't be claimed because no-one will be able to identify the *** ******* in 'B Is For Baffled' or locate all five Mammouth resting-places in 'Elephant Graveyard'. Me, I'm more optimistic.
By Monday I'd be surprised if some clever so-and-so wasn't cleaving cumulus in a shiny Canberra PR9 or chirpy Chipmunk, or running through pre-flight checks on the latest Accu-Sim masterpiece.
Just Flight sell standalone sims and TS2014 goodies as well as MSFS expansions, so, theoretically, the prize could be used to broaden simming horizons or bolster multiple titles.
Impressed by my first taste of the company's 'Advanced' train sim add-ons, personally I'd be very tempted to pick up a pack of Choppers or a Clan Class steam loco. The vastness and variety of Marsdonshire also appeals, as does Three Generations, the latest OMSI augmentation, and Robert Miroszewski's globe-spanning ATC sim. Gosh, too many choices.