The Flare Path: Alphabetti SPAAGhetti
sim and wargame news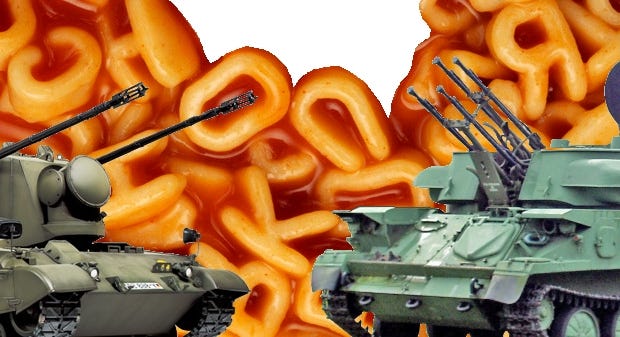 The amateurs over at Wings, Wheels and Weaponry dot com arrange their sim and wargame news snippets chronologically. The weirdos at Khaki Gaming order theirs according to size. Here at Rock and Paper and Shotgun we do things as God and Samuel Johnson intended. Below the break (spoiler warning!) A reconnoitres for B, C is relieved by D, and F arrives to find all the best billets bagsied by E, D, C, B, A and J*
*J got lost in the fog, took the wrong road, and arrived three hours ahead of schedule.
A is for Atlantic Fleet sea trials
In its mobile incarnation turn-based WW2 naval wargame Atlantic Fleet charmed reviewers at both SimHQ and Subsim.com. Comprehensively spruced-up and re-interfaced for PC, its now steaming towards a late Feb Steam release . Everything I've read about its dynamic long game, sizeable ship selection (62 types) and unscripted sinkings leads me to believe we're in for a treat.
B is for BoB2 bolstered
The Eighth Best Simulation Ever Made continues to be lovingly enriched and maintained by the loyal band of erks known as BDG. The latest BoB2 update tints textures, sprinkles structures, tweaks AI, fixes battle reports, streamlines squadron management, and improves the way infrastructure repairs are simulated in those amazing dynamic campaigns.
C is for Cor blimey! Carrier modules!
At present Eagle Dynamics have more irons in the fire than a blacksmith with an unusually large number of irons in the fire. This year, amongst other things, the busy bees behind DCS World are planning to...
1) Complete the transition to the new DCS World 2 engine
2) Enhance their new Nevada map
3) Forge ahead with their Strait of Hormuz and 1944 Northern France terrains.
4) Oversee the launch of a plethora of new flyables (L-39 Albatross, Gazelle, Viggen, F-5E Tiger, Spitfire IX, P-47....)
5) Release additional campaign modules
6) And upgrade Flaming Cliffs 3 with new flight and airframe models
However, without doubt the most intriguing entry on their 2016 To Do list is this one:
"we plan to release both Nimitz-class aircraft carrier and Kuznetsov-class aircraft carrier modules. Both of these modules will be incredibly detailed models with working elevators, interior hanger bays, animated ship systems, and the ability to walk around inside the ships. These will be optional modules that would replace the existing ships currently in DCS World."
Discount 1942: The Pacific Air War briefings and I'm not sure I've ever spent time below decks in a virtual CV before. Colour me curious.
D is for DiRT Rally rival
Milestone and Mr Loeb can't be over the moon with the response to the recently released Sébastien Loeb Rally EVO. Amongst the race sim faithful, the poor performance, patchy controller support, bugs, cursory damage modelling and weak sound, seem to be getting as much attention as the well-built campaigns, generous car selection, and host of long, challenging tracks. The only really divisive element of the sim appears to be the physics. Depending on who you read, SLRE's recreations of rubber-hooved gravel gallopers are either markedly inferior to DiRT Rally's, or significantly better.
E is for early glimpses of LOTUS-Simulator's trams and maps
Dangerous place, the LOTUS-Sim facebook page, you go there to check out the latest images of Marcel and Janine's still-in-its-infancy combination bus/tram/train/metro sim and end up, via this link, purchasing an adorable model of an OMSI stalwart.
F is for foxer
All answers in one thread, please.
G is for GEFS-Online is now Google-free
Things looked grim for Google Earth Flight Simulator in the run up to Christmas. The retirement of the Google Earth API threatened to permanently ground this globe-girdling, fuss-free flight gem. The fact we can still soar and explore, hotdog and hedge-hop via our browsers is a testament to Xavier Tassin's determination and a marvellous open-source image library called Cesium.
H is for Hurtgen hurt
Watching Battlefront insider ChrisND grapple with one of the Hurtgen Forest scenarios in imminent Combat Mission instalment Final Blitzkrieg is reassuring. It seems even the experts use the advance-until-all-hell-breaks-loose approach on occasion. Faeces and fan begin interfacing at the one-hour mark. Tank riders and a new-to-CMx2 type of infantry gun show up moments later.
I is for inexcusable lack of Naval Action action at the Jigsaw Club
Got any breathtaking briny battle scenes you'd care to share?
J is for jump jets by June?
Sim155s push to DX11-ify Combat Air Patrol 2 is over and the team are reporting a noticeable framerate payoff. All that remains to be done now is Steam integration, TrackIR work, gameplay polishing and the creation of a Ralph Hooper-referencing easter egg.
K is for king-sized The Hunter update
There's never been a better time to try gorgeous armed rambling sim The Hunter. Last week's outsized update curbed unruly hounds and thrust free fowling pieces and pheasant potting permits into the hands of subscription shunners.
L is for last week's foxer
theme: Paolo Uccello (defoxed by AFKAMC)
a. MiG-17 Fresco (Matchstick)
b. Manetti drawing (Uccello was taught geometry by Manetti) (AbyssUK)
c. Sir John Hawkwood (larpsidekick)
d. Mutsuhiro Watanabe – 'The Bird' (Uccello means 'bird') (Shiloh)
e. St George and the Dragon (Matchstick, unacom)
f. Romano R-82 (Rorschach617)
g. Perspective (Uccello was obsessed by it) (unsolved)
h. Vanishing Point (AbyssUK)
i. Diagram by Florence Nightingale (Matchstick)
j. Hunt-class RN countermeasures vessel (Stugle)
M is for multi-tiered multiplayer and manual battle resolution
Like the Archer tank destroyer and Boulton Paul Defiant upcoming WW2 title Theater of Operations looks awfully conventional from a distance. Novel features such as hierarchical MP and interoperability with other wargames only become apparent at close quarters. Keen to explain the game's most unusual traits ahead of a second crowdfunding campaign, project lead Matt McCoppin has started work on a series of introductory vids.
N is for Next Gen Flight Simulator course change
Frail in September, my faith in the worryingly ambitious/intangible Next Gen Flight Sim has been positively wispy since this announcement. For undisclosed reasons, the devs behind NGFS have parted company with the lovely UNIGINE and are now in negotiation with a clutch of new pixel pump providers. Company president Stephen Borick puts an extremely positive spin on events, even claiming the change will hasten development. Until the first screenshots arrive and a sensible feature list appears, excuse me if I remain a tad sceptical.
O is for Order of Battle: Morning Sun
There's no mention of chemical weapons, plague bombs, and suicide bombers in Morning Sun's feature list, but it sounds like this just released Second Sino-Japanese War (1937-45) expansion for the sound but backward-looking Order of Battle: Pacific has a good stab at modelling the extraordinary potpourii of European war machines fielded by Chinese forces during the conflict
"The Chinese rely heavily on foreign arms deals, resulting in a diverse arsenal made up from Soviet Polikarpov fighters, Tupolev bombers and T-26 tanks, German Panzer I's, Sdkfz 221/222 armoured cars and 37mm PaK guns, Italian L3/33 tankettes, British Gloster Gladiators and many more"
What's somewhat disappointing is the lack of Chinese scenarios. The entire eleven scenario campaign is played from the perspective of the invaders.
P is for priceless plough pullers
Spintires has potato blighted Farming Simulator for me. I'd happily hand back all of GIANTS' regular free gifts in return for muddier mud and a few proper ruts and tussocks. What's the point of vintage tractors if they don't roll and squirm and jiggle a bit?
Q is for quick teabreak
R is for research roadblock
It looks like SAM Simulator won't be getting any new launch control caravans for a while. Hungarian surface-to-air missile oracle Hpasp tells me that he's "run out of Cold War SAM systems that are easily accessible to photograph." There are a couple that he'd like to model – the pioneering-but-surprisingly-capable Soviet SA-1 ("one complex was capable of engaging 20 planes simultaneously") and the nuclear tipped US Nike Hercules – but without access to high quality panel images, recreations are impossible. Can you help?
S is for Sengoku Jidai: Shadow of the Shogun
Pike and Shot's most invasive/interesting mod has been talent-spotted by Slitherine scouts. Sengoku Jidai (aka Yari & Teppō) moves Richard Bodley Scott's rather special 16th/17th Century battle sim six thousand miles eastward, and should be with us by the beginning of the summer. Talk of the Imjin War, and Mongol and Manchu armies suggests the campaign map will include significant chunks of China and Korea in addition to the Japanese archipelago.
T is for Tigers on the Hunt tutorials
I hope Peter Fisla and Matrix Games heed some of the UI-related comments appearing under the Tigers on the Hunt tutorial vids. Dynamic AI, multi-front coverage, ASL-reminiscent intimacy... the game – due this month - has plenty going for it. Sadly, an efficient interface doesn't appear to be amongst its qualities. Unit selection looks distinctly cumbersome, the means of displaying combat results depressingly inelegant.
U is for US Marines under fire
Since The Flare Path last trained its scuffed Carl Zeiss fieldglasses on Desert War 1940-43, Brian Kelly's free WEGO wargame has acquired an extra theatre and been updated dozens of times. Peleliu is a standalone recreation of an exceptionally bloody chapter in USMC history. I've yet to play it, but intend to put that right over the weekend (assuming I can drag myself away from ATS).
V is for VFAT vids
Too busy to attend the 2015 Virtual Festival of Aerobatic Teams last December? Enjoy it retrospectively via the mundane magic of YouTube! Most of the teams that participated in this annual celebration of steady hands, superb timing, and gaudy sky calligraphy have now released vids of their displays. The Virtual Red Arrows and Virtual Blue Angels reels are particularly impressive.
W is for wonderful wind maps
X is for X-Channel giant under threat
Your signature could help save a SRN4 for posterity.
Y is for yes, I'm as surprised as you are by the size of the American Truck Simulator download
Z is for gotten in the interests of punctuality.
* * * * *