The Foxer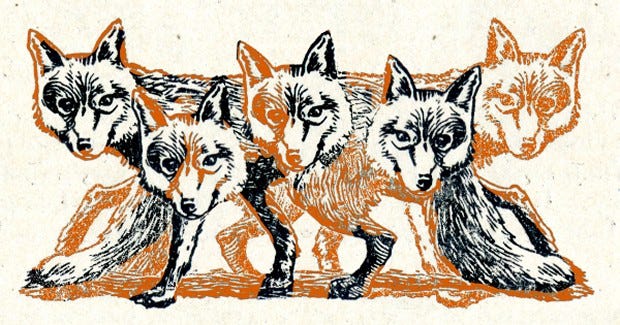 Does anyone know the whereabouts of the key to the defoxing annexe's lost property office? It's a square-headed brass Chubb attached to a Hoverlloyd key-ring. It hasn't been seen since Tuesday morning when Uncle George used it to cure Moira's hiccups. Roman believes it may have been handed in to the lost property office on Wednesday, but as the lost property office is currently locked and the key is missing, we have no way of verifying this.
Answers to last week's '25 things you might find in or on a cathedral' missing vowels foxer:
1. FLCH flèche (Arioch_RN)
2. LTRPC altarpiece (Stugle, Little_Crow)
3. PRGR NFLCN peregrine falcon (Stugle)
4. TRNSH RD Turin Shroud (Shiloh)
5. MRGL RS Maria Gloriosa (skink74)
6. RSWN DW rose window (Little_Crow)
7. LNC LNMP Lincoln Imp (Stugle)
8. FNVL TNG fan vaulting (Llewyn)
9. JDT HB SCR Jude the Obscure (Stugle)
10. LMBR DYPPLR Lombardy poplar (Stugle)
11. RCHT rochet (Shiloh)
12. RCHVLT archivolt (unsolved)
13. HL YNL Holy Nail (Little_Crow)
14. PS SYRT Pussy Riot (Little_Crow)
15. BYBS HP boy bishop (Little_Crow)
16. TRG D tour guide (Little_Crow)
17. GRRTT Garrett (phlebas, Stugle)
18. BTFMR Botafumeiro (unacom)
19. THM SBCKT Thomas Becket (unacom, Shiloh, Stugle)
20. DVLSF TPRNT devil's footprint (Little_Crow)
21. ZCRR* crozier (Stugle, Shiloh)
22. THRLBNY* labyrinth (Llewyn)
23. RP PNG* pipe organ (Llewyn)
24. MDSQ* Quasimodo (Arioch_RN, Stugle)
25. PHLCSR* sepulchre (captaincabinets)
* * * *
Roman has been a tram-spotter for as long as he can remember. As a kid, every Saturday morning he'd grab his notebook and pen and dash down to the junction at the bottom of his street in the hope that a tram line had been built there during the night. Living in a tiny rural hamlet 110km from the nearest city, the chances of tramification were slim, but young Roman never stopped believing.
Now he's a little older/wiser/lazier my chief foxer setter does most of his spotting via Street View. Can you identify the fourteen cities he's visited during the past week?