The Foxer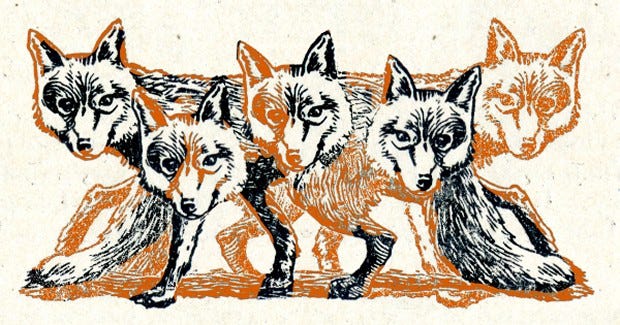 I'd like to introduce you to Hector, a new defoxing annexe staff member. His areas of expertise include aircraft of the Regia Aeronautica, WW1 in Africa, and awful war movies. Yesterday evening, on his recommendation, we all sat through 'Rattenkrieg', a 1976 film about a group of escaped POWs that attempt to link up with the advancing Allies in a stolen Landkreuzer P. 1000 Ratte. It did not disappoint. Telly Savalas' German accent as General Sessler was atrocious. Dolly Parton was horrendously miscast as Natasha, the Russian sniper. And, yes, for a brief moment at the beginning of the Ratte vs. Tirpitz battle scene, you could indeed see a giant dragonfly sunning itself on the battleship's funnel.
Last week's hive foxer theme: gold (defoxed by Little_Crow)
Disc (Iglethal)
Dust (Iglethal)
Standard (Iglethal)
Ingot (Little_Crow)
Pan (Shiloh)
Pyrite (Shiloh)
Rush (Shiloh)
Reserve (phlebas)
Sovereign (Shiloh)
Krugerrand (ocrooh)
Eldorado (Shiloh)
Bezant (ocrooh)
Midas (Little_Crow)
Fever (AFKAMC)
Karat (Little_Crow)
Medal (Little_Crow, AFKAMC)
Coast (Little_Crow, Shiloh)
Rumpelstiltskin (ocrooh)
Yamashita (Little_Crow, Shiloh)
Leaf (Little_Crow)
* * *
Below is a list of '25 things you might find on, or attached to a horse' ('things' and 'might' are used here in their broadest possible senses). For purposes of obfuscation, the 'things' have been stripped of vowels and had any inter-word spaces repositioned. For example, if Bengal lancer was present, it might appear as…
BNGLLN CR
Stirrup would be…
STRRP
The last five entries in the list – those marked with asterisks – are especially fiendish. Not only are they vowel-less, they have also been anagrammed.
1. LD YGDV
2. RFLSCB BRD
3. PLR VR
4. FRZB RND
5. MS TRF THHN T
6. BTTNBR DS
7. CLDD VL
8. SRCNGL
9. HPPSNDL
10. TRVS
11. THDN
12. BRCH
13. WN GDHSSR
14. SWNGLTR
15. FRNKDT TR
16. PSTLNC
17. RGT
18. S BLLWRTH
19. PLH MBT
20. TCHNK
21. BSNG*
22. QD NR*
23. ZBL*
24. RQV*
25. YRTLP*