The Foxer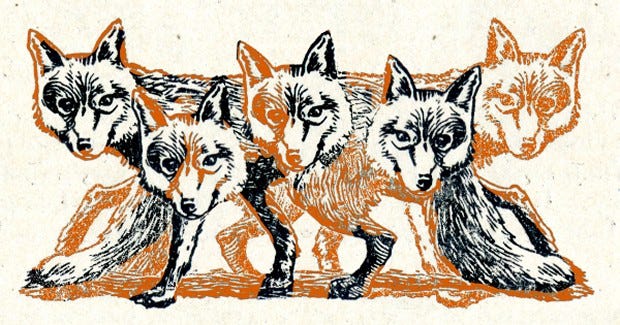 Warm-Up Foxer (Where am I?)
I'm standing at a T-junction. The two roads that meet here share their names with flying boats. I can see the flags of a North American country and a Southeast Asian one. I'm next to a park. I'm a two-minute walk from a mosque. The artificial lake half a mile to the north sounds like the abode of an unusually muscular mythological creature. I'm in one of Beijing's sister cities. I'm 200m from a sphinx. If I flew due north from this spot I'd cross 1000 miles of land before reaching the sea.
Feature Foxer
Below is a list of '30 Things That You Might Find in or on a Lake or Reservoir' ('things' is used here in its broadest possible sense). Entries have been stripped of vowels and had any inter-word spaces repositioned. For example, if 'Donald Campbell' was present, he might appear as…
DNLDCMP BLL
Sediment would be…
SDMNT
The last five entries in the list – those marked with asterisks – are especially fiendish. Not only are they vowel-less, they have also been anagrammed.
1. SHRTSN DRLND
2. WTRHYC NTH
3. SHPTN
4. PDL
5. THRMCLN
6. CHNMP
7. SQR RLNTKN
8. GSTPC CRD
9. FLMNG
10. FNC
11. R DFL F
12. SL NGSTN
13. NVPLN
14. YL LWFLT
15. CG R
16. BN CNGBMB
17. HDW GVNWS SMNN
18. STL THS
19. BK LSL
20. WL LMBT LRYTS
21. LQ DTHN
22. FLTNGHNG R
23. RN TLDRTR
24. SM LDCHM PLN
25. MSHPSH
26. DN*
27. TPKN*
28. SNS*
29. LTHTTR*
30. BRCLX*
* * *
SOLUTIONS
Last Week's Warm-Up Foxer (unsolved)
I was belladonna
Last Week's Feature Foxer
Theme: the contents of the Voyager Golden Record (defoxed by Gothnak)
a photo of Sydney Opera House (Panzerschwein)
b selection of greetings (unsolved)
c photo of Titan Centaur launch (JB)
d "Johnny B. Goode" by Chuck Berry (Matchstick)
e photo of Taj Mahal (eeldvark)
f whale song (Zogg)
g Beethoven's Symphony No. 5 (Arioch_RN)
h Bach's Brandenburg Concerto No. 2 (mrpier)
i photo of page from Newton's 'System of the World' (Arioch_RN)
j photo of Jane Goodall with chimps (phlebas)
k President Carter's message (Zogg, Little_Crow)
l Anatomical diagrams (phuzz)
m Navajo chant (Panzerschwein)
n photos of the UN Building (Joriath)