The joy of standing still in Vampire Survivors
It's the little things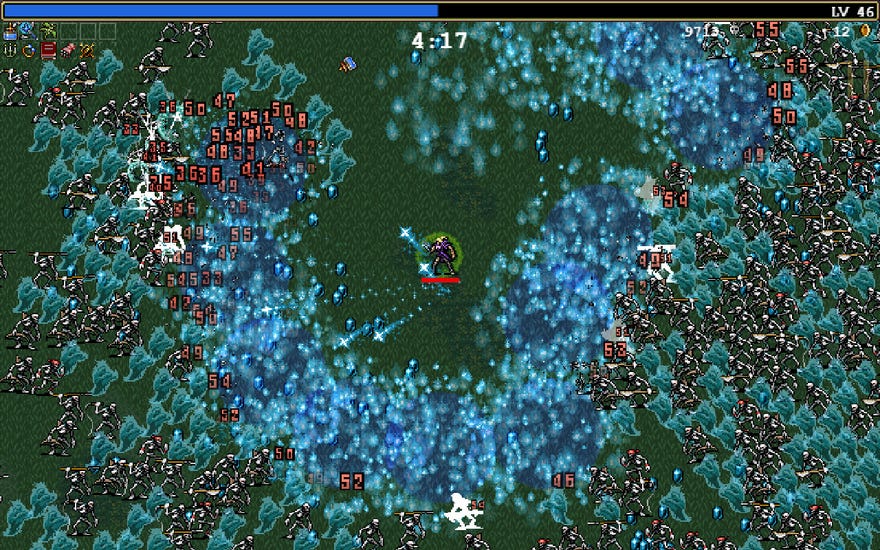 Forgive me, I'm someone who's recently got a Steam Deck and I'm going through the honeymoon phase. Except it's a phase which is unlikely to end? Anyway, it's proven to be an excellent way to rinse Vampire Survivors, a game I wouldn't - I have nothing against those who do - play upright on a monitor. Survival is best served on the couch, curled up like a shrimp with the blood draining from my arms as I hold the TV slab at some atrocious angle.
Anyway, I've come to realise that Vampire Survivors might be a game about running away, but actually peaks when you come to a standstill. There's a special kind of joy to be had when you're able to stop and idle.
Read the rest of this article with an RPS Premium subscription
To view this article you'll need to have a Premium subscription. Sign up today for access to more supporter-only articles, an ad-free reading experience, free gifts, and game discounts. Your support helps us create more great writing about PC games.
See more information