JRPG The Legend of Heroes: Trails in the Sky the 3rd is (finally) out
Better late than never!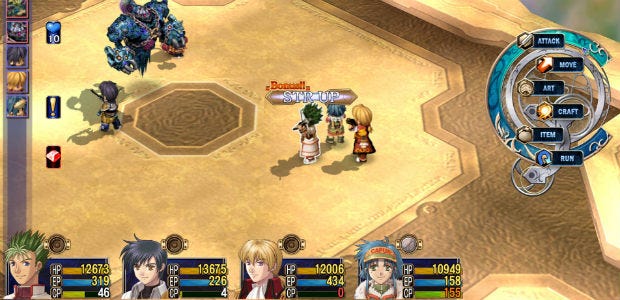 JRPG The Legend of Heroes: Trails in the Sky the 3rd [official site] finally released worldwide on PC this week, almost 10 years after it came out in Japan.
It's the third and final instalment in the Trails in the Sky sub-series and stars Father Kevin Graham, the priest with two first names. Expect third-person combat and a good chunk of dialogue.
I haven't played any of the games myself, but the last two have been well-received and the initial player reviews on Steam are looking really positive.
The three games are part of the broader Legend of Heroes series, which has more branches than most high-street banks: four sub-series and three spin-off games at last count.
The universe is soon getting a PC refresh soon with the release of The Legend of Heroes: Trails of Cold Steel. It's a four-year-old console game but the PC version will have 5,000-odd extra lines of voiced dialogue ("a 50% increase", according to the developers). That's due out this summer, and a sequel will follow at some as-of-yet unspecified point.
As for Trails in the Sky the 3rd, a small launch discount makes it £22.49/26,99€/$26.99 on Steam, GOG and the Humble Store.