The Logitech G502 Hero gaming mouse is super cheap for Black Friday, because of course it is
Don't act surprised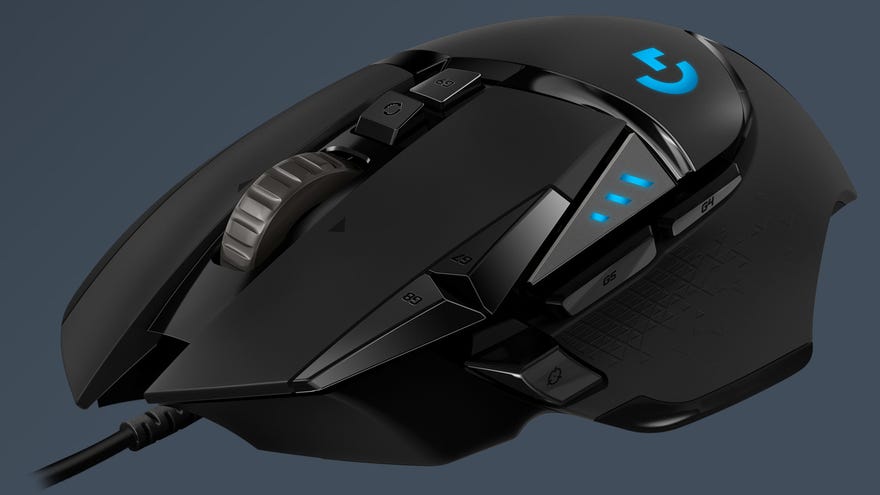 Black Friday week is underway and the world's most reliably discounted gaming mouse, the Logitech G502 Hero, is enjoying a fresh round of savings. Yep, the same Logitech G502 Hero we post about every gosh-darn time there's a Black Friday, or whatever mutant Prime Day variation Amazon has spawned. Still, no sense in stopping – it's a cracking mouse, going cheap, and you folks seem to love it as much these days as you did in 2019.
Amazon is currently winning the price race (a rare case where adding "to the bottom" would be no bad thing), dropping the G502 Hero to just £27 in the UK. That's not an all-time-low, but is the cheapest this button-rich, mega-comfortable mouse has been in all of 2023 so far. Amazon also has the best US price right now, $39, though Best Buy's $40 deal is a good alternative.
UK deals:
US deals:
Honestly, if you're after a new mouse in the Black Friday sales, the only way the G502 Hero won't work for you is if a) you need something with even more customisable buttons, for MMO sorceries, or b) you'd prefer something lighter. Both preferences are fair, and catered for in our guide to the best early Black Friday gaming mouse deals. As for this one: see you in the Amazon Spring Sale, Logitech G502 Hero.
---
For all our top picks of the Black Friday sales, check out our guides to the best Black Friday PC gaming deals and the best Black Friday Steam Deck accessories deals. We'll be updating these with all the best-value offers on quality hardware as we find them.
---