The official* RPS Gaming With A Baby Awards 2018
Wot I did on my anti-holidays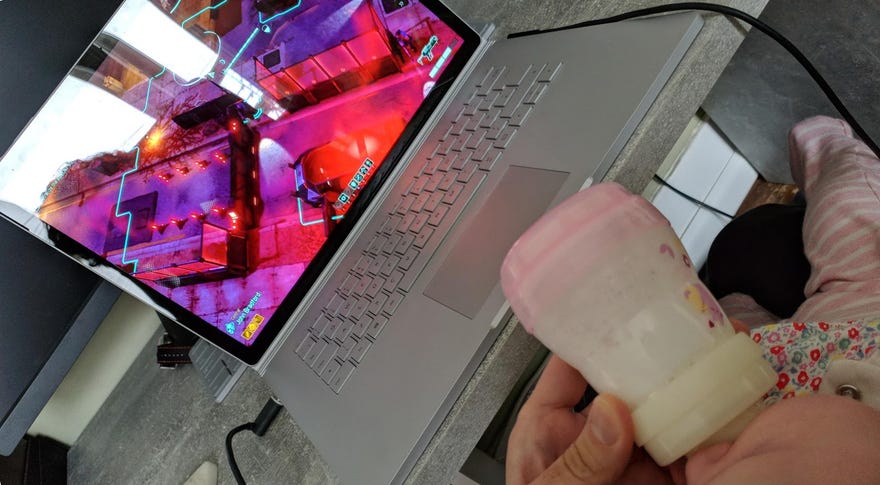 Hello! I've been away for the last three months, due to the arrival of a second miniature homo sapien in my household. She is well/it is very difficult/etc.
Games were not exactly high on an agenda which primarily consisted of dealing with Fluids, being screamed at with the fury of a thousand tiny suns, frantically marching up and down the street with a sling on in the dead of night and increasingly questioning my life decisions to this point. But I played a few, each of which involved great compromise. To reflect that, I've given each an award to honour its suitability or great unsuitability to being played with a baby on me.
Read the rest of this article with an RPS Premium subscription
To view this article you'll need to have a Premium subscription. Sign up today for access to more supporter-only articles, an ad-free reading experience, free gifts, and game discounts. Your support helps us create more great writing about PC games.
See more information