The Phantom Danger: Daylight
Things that go bump in the Daylight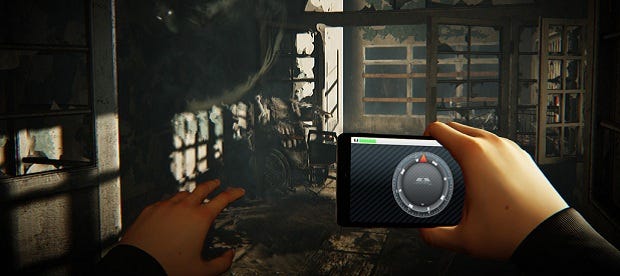 Procedural spooks! Daylight is the horror game that randomises the ghost train every time you play. Your first playthrough might involve trundling past a dangling skellywobbler at the first turn, while repeated visits might see a couple of tatty plastic bats in place of dem bones. Maybe a Freddy Krueger knock-off with spatulas strapped to his fingers will pop out one time, or a banshee that screams like a dog in a war. I'd be sceptical about the claim of procedurally generated scares if everything I've seen of the game didn't make it look like the main activity is walking down a corridor while a randomised soundboard squawks and honks in the background. A new video shows more.
Is this a big budget version of the many online Slender games? I'm keen to see if it'll surprise me (as opposed to simply startling me with loud noises) but I don't hold out a huge amount of hope at the moment. It's available April 29th though so we'll know soon enough.
The Twitch integration sounds kind of cool though.