The right kind of boredom
Bore me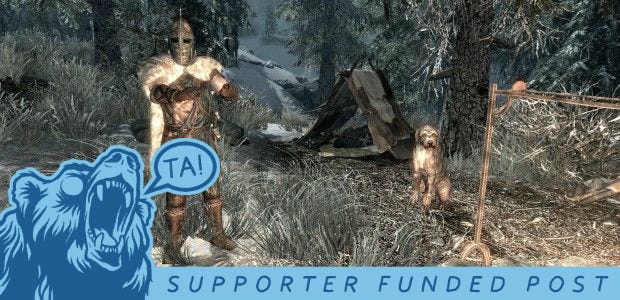 Boredom is good, sometimes. Boredom is a nice healthy stroll down a cold road in Skyrim with fast travel disabled. It's a long, eventless cruise from sun to sun in Elite Dangerous, a dead and windless ocean in Sailaway. In other words, if you can deliver the right type of boredom in a videogame, you'll be more precious to me than any explosive train wreck or god-on-god fist fight. The only obstacle is that there are so many wrong types of boredom.
Read the rest of this article with an RPS Premium subscription
To view this article you'll need to have a Premium subscription. Sign up today for access to more supporter-only articles, an ad-free reading experience, free gifts, and game discounts. Your support helps us create more great writing about PC games.
See more information