The Risen 3 Report, Day 3: Jack The Sack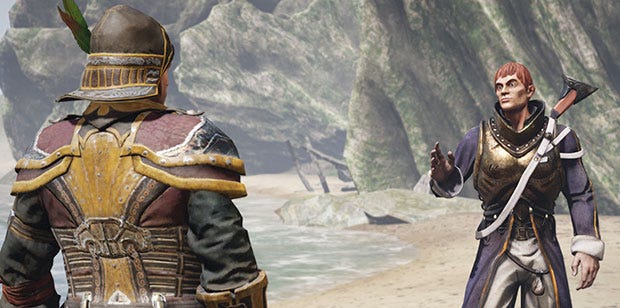 Once I noticed, I couldn't stop noticing.
Maybe this needs a not entirely safe for work warning. Very much depends on your workplace, however.

Real name Venturo. Works for the Inquisition. Heavily Welsh-accented. Has a brave approach to coin storage.
Previous, less distressing instalments of the Risen 3 Report are here.