The RPS Minecraft Servers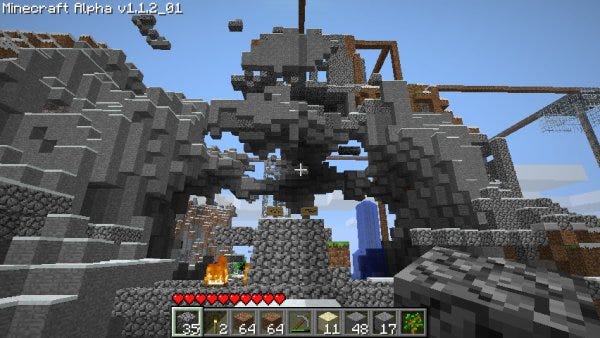 We have another official server, courtesy Multiplay, who have just launched their own Minecraft service. It's a virgin landscape! Go, despoil the rolling hills of 85.236.100.199:25565, and all feedback will be welcome. Meanwhile the original home of Castle Shotgun, 64.120.46.101:25565, is now a chaotic playpen, the evidence of several weeks of mad building. Castle Shotgun itself lies in ruins (pictured) due to an incident with several mischievous gentlemen and some TNT. Perhaps it's time to reset that particular landscape and start afresh? Lend me your thoughts.
Also, I think we now have several unofficial and community-run servers. If you are running one, post the IP below for RPS visitors! Or, if you are looking for more, check out our list of the best Minecraft servers.