The Skies Clear for STALKER 2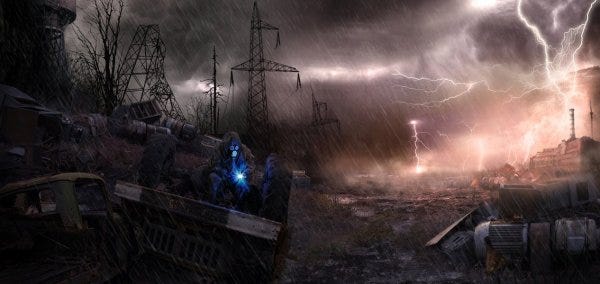 "The Stalker team is extremely happy! Why? Because we are continuing work on Stalker 2 after the holidays." That makes me extremely happy too. That's the official line from GSC, although it's not quite as simple as that. Speaking to Edge, the studio's Oleg Yavorsky reveals that "We are still in the process of seeking funding to back up the project. We are hopeful things turn out well eventually." Which still sounds pretty precarious, but given the situation last month was that the studio and the game were flat-out closing down, it's still a good day for Stalker fans.
Let's hope they find a funder in time. Anyone got a few million bucks to spare? Notch, are you reading this? Alternatively, have I got any long-lost billionaire uncles who've been waiting for an excuse to get in touch with me?