The Walking Dead S3E4 blazing out on Tuesday
Mellow out!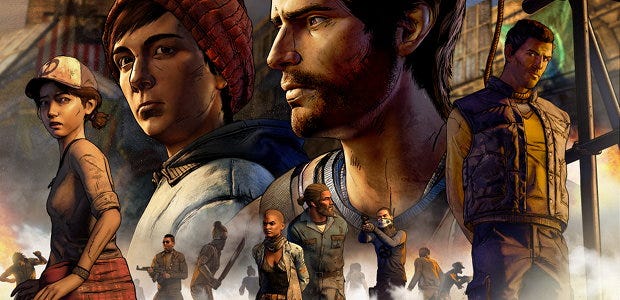 April 20th is shaping up to be a big day for 'Deadheads', as fans of The Walking Dead call themselves. You'll have seen Deadheads today talking about "blazing it" and "lighting up a 720 kickflip" at 16:20, presumably anticipating Telltale Games' announcement of a release date for episode 4 of The Walking Dead season 3 [official site]. Well, Deadheads, I'm sorry to say Telltale have jumped the gun and rolled into the party a few hours early. Telltale today announced that Episode 4, named 'Thicker Than Water', will arrive on Tuesday the 25th of April. Here, chill out with this trailer:
Telltale say about Thicker Than Water:
"Upon discovering the true nature of the New Frontier's leadership, relationships within the Garcia family have come to a head. As Javier, you will decide the shape and nature of your chosen family. All the while, a herd of walkers moves ever closer to Richmond, putting pressure on allies and enemies alike. With distrust running rampant, you'll have to determine if blood is thicker than water..."
I suppose the density of blood would make it easier float on? Maybe my imagination's getting carried away, but I assume episode 4 will find us with hordes of zombies closing in and a tattered rubber dinghy the only possible escape vehicle. Will we risk sinking in the river of water or suffer the psychological damage of sailing down a river of blood? That's probably what Telltale are hinting at.
Our John did not dig the two-part start to season 3 but how are you, reader dear, getting on with it?
Telltale had a three-month gap between that opening two-parter and episode 3, but episode 4 here is coming less than one month after that. Whoa! Mellow out, Telltale!