The Walking Dead: The Final Season starts in August
Clem's final chapter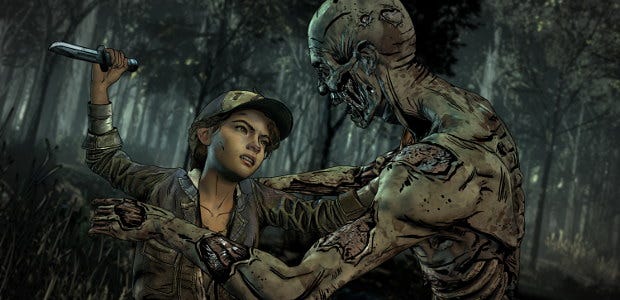 Clementine's long and tragic journey will begin to draw to its end (one way or another?) on August 14, Telltale Games announced today, when the first episode of The Walking Dead: The Final Season arrives. We're revisiting Clem as she begins to shoulder even more of the burdens of surviving the zombie apocalypse, trying to build a safe home and protect people - including a little orphan of her own. They grow up so fast. Here, catch a glimpse in this new trailer.
Telltale explain the season's premise like so:
"Clementine, now a fierce and capable survivor, has reached the final chapter in her journey. After years on the road facing threats both living and dead, a secluded school might finally be her chance for a home. But protecting it will mean sacrifice. Clem must build a life and become a leader while still watching over AJ, an orphaned boy and the closest thing to family she has left. In this gripping, emotional final season, you will define your relationships, fight the undead, and determine how Clementine's story ends."
I'm going to go out on a limb and guess "probably quite badly but with some hope for the future" is how her story ends.
Gameworder Gary Whitta, who was a story consultant on the first season, is returning to chip in again. Telltale are still missing some key folks from those good ol' days, mind - as The Verge looked at earlier this year.
The Walking Dead: The Final Season will be four episodes long, costing $19.99 for the season pass. No word yet on when the other episodes will arrive, but that's typical for Telltale's episodic tales - they come when they're done.