The Walls Are Melting! Minecraft Animated Textures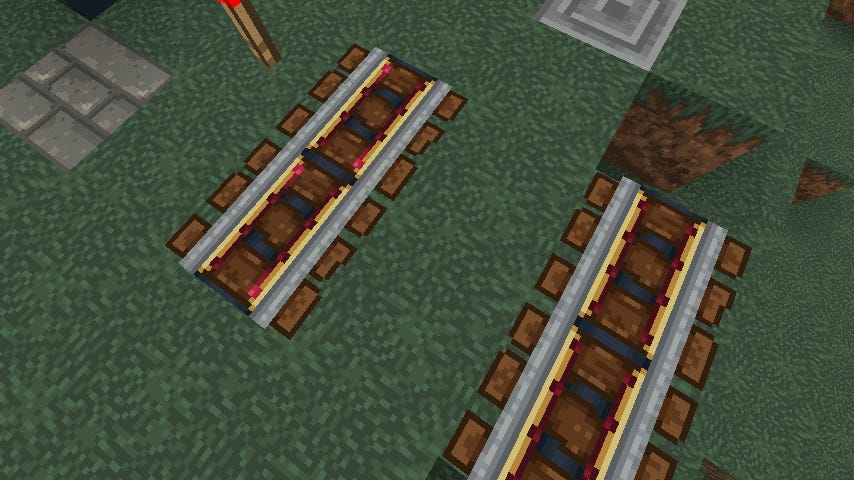 The secretive world of Minecraft snapshots, the semi-official weekly updates that Mojang puts out to test the updates, delivered a doozy of an update last week. It supports animated textures. The theory goes that people will use the textures to animate small blocks. So you could have fizzing fire crawling along a Redstone circuit, or maybe a you could use it to animate a powered circuit, like the frightening magic picture above. Cool, huh? Of course, some people have to take it too far.

You could just use it to animate every texture in the game, turning the world into a sliding, vomit-inducing puke hole of horror. This reminds me the carpet my old bank used to have. You'd stand in there, in the long line of robbers and old ladies, and the pattern would slurp and shift around in your peripheral vision. I honestly had to stand there and hold onto the counter, to fight the feeling of falling it would churn up. You have been warned.
Welcome to Pukecraft! The system is hugely flexible, and is only really constrained by PC power. Do you know what that means? That's right! Behold!
Obviously the music is added for effect. I actually downloaded it to make sure I wasn't being trolled. While it makes the game a bit unstable, and I had to allocate more RAM to it using Magic Launcher (which also let me run the new snapshot without replacing my main Minecraft install), but it worked. I even walked up to the wall and punched a hole in the video.
It was fun having a porn free Minecraft while it lasted.