The Winner Takes The Ball: Champ Manager Demo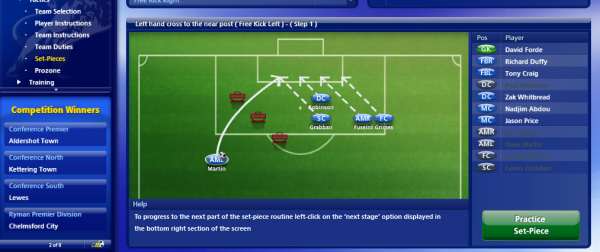 Or we presume he does. I mean, RPS is far from an expert in the foot-to-ball competitionals, but you'd presume that the winner got something. Maybe it's a ball? That said, who'd want something that's been kicked around for the best part of an afternoon? We don't know. Maybe footballers. Oh, it's a mysterious world to us, like the outside. Anyway - those of you who were intrigued by the interview we did with Beautiful Game Studios' Roy Meredith may be intrigued by the news of a whole (count it!) demo of Championship Manager 2010. You can get it from the internet. And if you want an intelligent opinion of what the game's like, I point you in the direction of Martin "Chopper" Korda over at EG. He speaks the language of the foo-to-balls.
Videos and similar beneath follow...

The first is some Beta footage of the match engine.

And this is a press conference at some Foot-to-ball Arena.

Lawks!