The Witcher 2 Can Apparently Be Pre-Ordered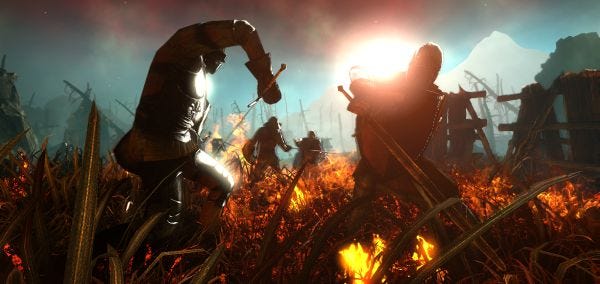 Had you heard you can pre-order The Witcher 2? It's been about fourteen seconds since the last time I saw something saying I could, and I was darned close to forgetting. So below is a trailer released in honour of pre-ordering's possibility. As we know, the game will come with no DRM, but if you download it they'll murder your family*. It's orange and blue. And Alec ruined your chance of seeing some boobs. RPS brings definitive coverage on all games. The new trailer's below, and it's a goodun.
But can it be pre-ordered yet?
*This may be a typo of "fine you".