More Prettiness Options Coming To The Witcher 3
ini editing coming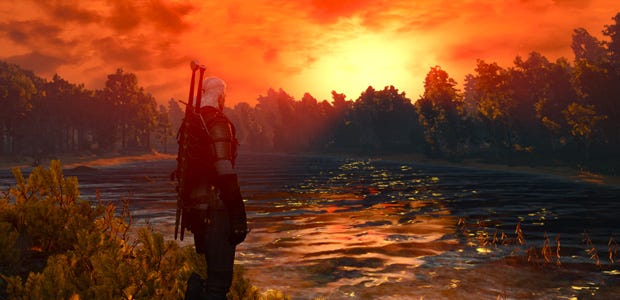 Update: that big '600 fixes' patch was actually the launch day update, RED have clarified. Also, patch 1.03 just came out with performance improvements and graphics settings tweaks. So, the ini-editing patch... soonish?
If you have a snarling panther of a PC, a rig which belches black smoke, a box with so much airflow it hovers two inches above your floor, good news: The Witcher 3: Wild Hunt [official site] will add options to make it even prettier. A future patch will expose editing .ini files to turn up flora density, push out draw distances, fiddle with post-processing effects like sharpening, and more.
That's what developers CD Projekt RED told Eurogamer. The ini-editing patch will arrive shortly after the next patch, which RED have just popped into certification. Expected to clear cert in a week or so, that patch will bring 600 changes, including improvements to graphics and graphics settings. And then, more prettiness!
RED and Eurogamer also got into the nitty-gritty of why the finished game looks different to how it appeared in early trailers, and the answers essentially boil down to: because the game wasn't finished then. RED co-founder Marcin Iwinski explained:
"If you're looking at the development process, we do a certain build for a tradeshow and you pack it, it works, it looks amazing. And you are extremely far away from completing the game. Then you put it in the open-world, regardless of the platform, and it's like 'oh shit, it doesn't really work'. We've already showed it, now we have to make it work. And then we try to make it work on a huge scale. This is the nature of games development."
Which is something to always bear in mind when looking at anything pre-release.