The Witcher Is Super Cheap For A Spell (Spell, Like A Witch Casts Spells)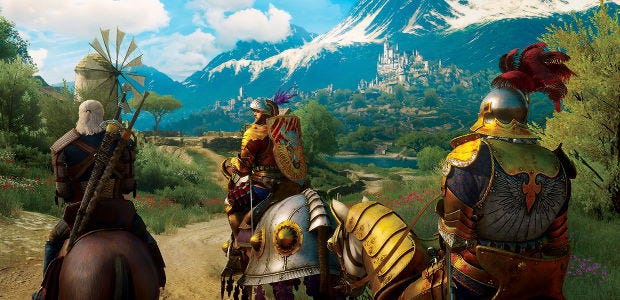 You know how you're always saying that you'll get around to playing The Witcher games, but when they're on sale and you've got a chance. Well, look, they're all on sale at GOG, and you've got that spare afternoon coming up!
So you've got the original game (is everyone willing to admit that the first ten hours are utterly dreadful yet?) at the level of a coffee shop tip at $1.49, The Witcher 2 at a weeny $3, and last year's The Witcher 3 at half off, down to $26.
1 and 2 are the Enhanced Editions with all the DLC, and should you wish you can also pick up expansions for Wild Hunt at knocked down fees. Not very knocked down though - Hearts Of Stone is a buck cheaper at $10.59, and the not-yet-released Blood And Wine loses a couple of dollars at $21. Or you can get the full Witcher 3 Wild Hunt with all future expansions for $54.
There are over two weeks to take advantage of this, presumably all happening to give Blood And Wine a little push, due on the 31st.
I've bounced off all three Witcher games like a big bouncy ball bouncing off another bouncy ball, more's the pity. I think I'm now saving them for when I retire.