Thinking Through It: Telepath Tactics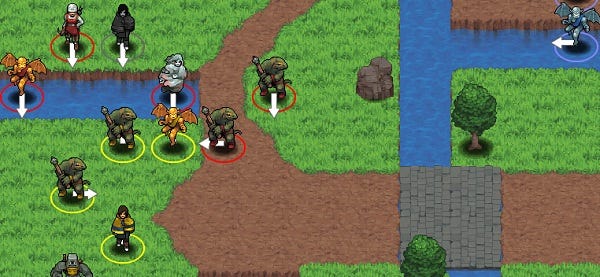 Sinister Design's latest Telepath RPG had enjoyable turn-based combat but at the beginning of the game, the player's party are so underpowered that their options are few. Stab, shoot, move. It doesn't lead to the richest of tactical experiences and even though the discovery of more abilities opened the game up later on, the intricacy of the combat didn't shine through 'til later. Enter Telepath Tactics, which drops the story, keeps the Middle Eastern steampunk setting and concentrates on combat and combat alone. Mainly multiplayer but with AI to fight against should you wish (I wish). Hopefully it will be ready later this year and there's a very early video below.
With destructible buildings, bridge construction to create new flanking opportunities and the ability to throw people into lava, it sounds like Telepath Tactics may contain all that is necessary for my tactical needs.
While the PC has a wonderful variety of tactical games, we are slightly undernourished when it comes to the Shining Forces and Fire Emblems of this world. Maybe that's the mental itch this telepathy will scratch?