This Is The Most Adorable Portal 2 Advert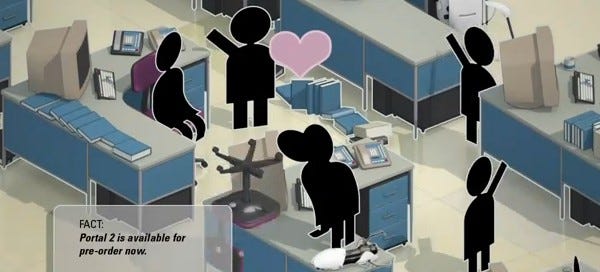 EDIT: So, er, the video says that Portal 2 is now available for pre-order. Except it isn't. Hmm.
Happy Valentine's Day! Ah yes, that one special day each year when we can unleash our love in the direction of other human beings like an intangible sledgehammer made of words and spit. You know, as opposed to all the other days of the year, when saying that you love somebody is illegal and punishable by a six months in prison. To celebrate, Valve has released a Valentine's-themed promotional video for Portal 2. Watch it right after the jump.

FACT: No, I can't bring myself to quote it and spoil any of the jokes. Enjoy!