This Man Is Not A Space Marine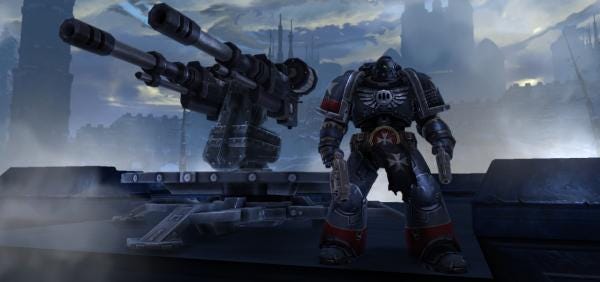 The one beneath the cut, I mean. At least, I don't think he is, but I'm prepared to be more open-minded. He is talking about Space Marines, however - specifically what it's like to shoot dudes in Warhammer 40,000 Online, an MMO still keeping the vast majority of its cards against its heavily-armoured, subcutaneously reinforced chest. This producer interview from GamesCom has only just been released for some reason; while it's lacking new footage it does provide more detail on how the thing plays.


The picture remains Warcraft with shooting, by the sound of it. Hard not to summon the disposable spectre of Tabula Rasa when thinking upon such a concept, but surely Games Workshop at least are going to be that much more stringent this time around, what with Warhammer Online seeming pretty sleepy these days.
More soon, please, THQ. Let's see how this sucker really plays.
For more details, read Quinns' word-attack on another of Dark Millenium's devs.