THQ Filing For Bankruptcy, Selling Off Assets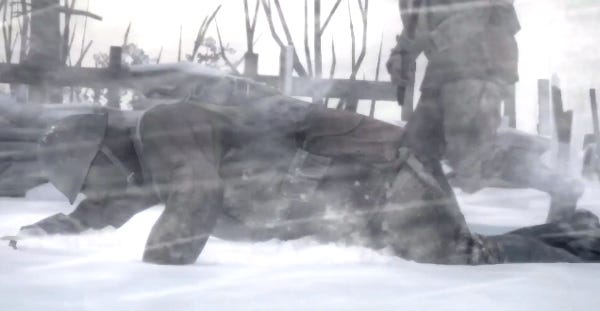 Oh boy. Remember how things haven't been going so hot for THQ lately? If you've somehow forgotten, do you remember your name or any key facts about yourself? Have you hit your head or recently traveled forward to this time period? Are you an amnesiac, infant, or ghost? AT ANY RATE, we've finally reached the expected conclusion of this rather depressing series of events, but - as ever - there's a twist. In spite of how the word "bankrupt" - which is derived from the root "bank account ruptured and screamed in agony as warm monetary lifeblood erupted from its depleted tubules" - often connotates, THQ isn't doomed yet. Instead, it's merely employed some tricksy business maneuvers to dodge an avalanche of debt. For now, though, your favorite game series are safe.
In short, the Chapter 11 bankruptcy's only one element of a larger deal with a "stalking horse bidder" called Clearlake Capital Group. In addition to making me desperately curious about the people who come up with the names for business terms, this means that THQ essentially tried to drive up the price on initial bids for, er, itself. When no other competitors surfaced, however, Clearlake won by default, purchasing the beleaguered publisher for $60 million.
What does this mean for the likes of Metro: Last Light, Company of Heroes 2, Saints Row 4, Homefront 2, and South Park, though? Well, for the time being, pretty much nothing.
"THQ will continue operating its business without interruption during the sale period, subject to Court approval of THQ's first-day motions. All of the company's studios remain open, and all development teams continue. The company remains confident in its existing pipeline of games. THQ maintains relationships with some of the top independent development studios around the globe. As part of the sale, the company is seeking approval to assume the contracts of these studios, and Clearlake will assume these contracts."

"Consumers and retailers should see no changes while the company completes a sale. The new financing will support business operations throughout the period. THQ does not intend to reduce its workforce as a result of the filing, and employees will continue to work their usual schedules and receive normal compensation and benefits, pending customary Court approval."
In other words, THQ's not going anywhere just yet. Instead, it's buying some more time by being bought - in hopes that its formidable force of heavy hitters will eventually swoop in and save the day. Meanwhile, the official filings for all of this business revealed titles for four unannounced games: Vigil's "Crawler," Turtle Rock's (they of the original Left 4 Dead) "Evolve," Relic's "Atlas," and Assassin's Creed creator Patrice Desilets' "1666." Evidently, then, THQ's hardly treating this like a dead end.
And certainly, other companies have navigated the choppy waters of bankruptcy before and returned stronger than ever. But others, well, haven't (hiya, Midway Games), so THQ's still treading on thin ice. As always, fingers crossed. It's tough to say whether or not the publisher's still circling the drain, but regardless, it's got quite a bit of climbing to do before it's free and clear.