Three ace baking recipes for Christmas
Baking with Pip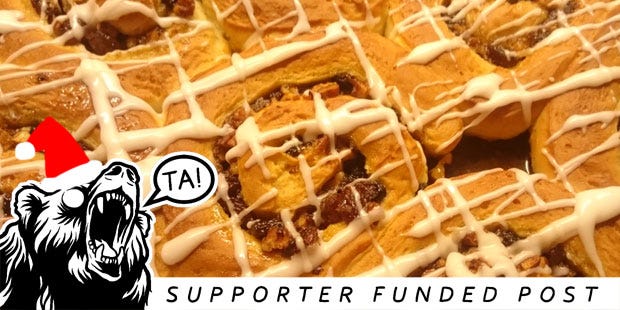 Looking away from games, I thought I'd spend this supporter post talking about something else which has been a consistent pleasure this year and that's baking. I've always found cooking incredibly relaxing, particularly when I can potter about in the kitchen with a podcast on and baking requires the kind of precision mixed with a little bit of experimentation that I adore.
With that in mind, here are three recipes which have served me well this festive season:
Read the rest of this article with an RPS Premium subscription
To view this article you'll need to have a Premium subscription. Sign up today for access to more supporter-only articles, an ad-free reading experience, free gifts, and game discounts. Your support helps us create more great writing about PC games.
See more information