Thunder Wolves Thunder Wolves THUNDER WOLVES!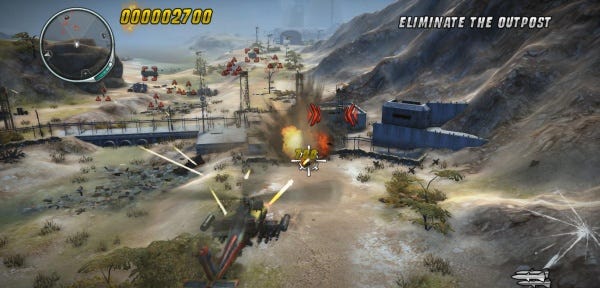 Thunder Wolves is looking rather good. Because of my time travel privileges, I've already had a good play of it, and found myself having a fun time. But those who weren't handsome enough to get the Time Travel Belt 3000 only have a week to wait to get your hands on it - May 15th. In the meantime, why not look at a trailer of the game? No, not a good enough reason - look at it. Detailed analysis below.
SHOOT SHOOT SHOOT!
BANG BANG!
EEEEEEEEEENNNNNNEEEEEEEEEEOOOOOOOOOOOOOWWWWWWWWWWWWWWWWWWWWWWWWW.
RATTA TATTA TATTA TATTA TATTA TATTA TATTA TATTA TATTA TATTA TATTA!
PEW PEW PEW!
KERBLOOEY!