Tim Schafer to headline EGX Rezzed this April
Ask him about Loom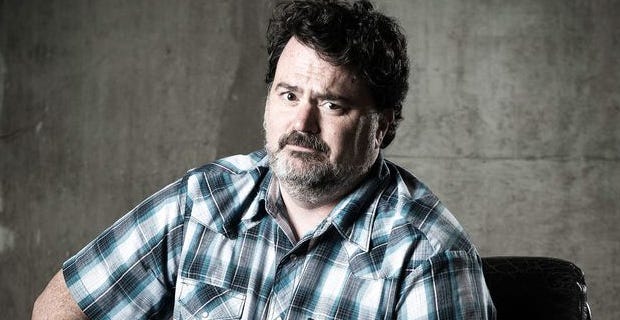 You're already attending this year's EGX Rezzed, of course. But if you haven't yet booked your ticket to That London so you can play all them lovely games, here's a piece of news that should cause you to get on that, post-haste. Double Fine's Tim Schafer - he of the simian islands and the tentacular days - is going to headline the event, taking part in a Q&A with Eurogamer editor Oli Welsh, along with meet-and-greet sessions throughout the three-day shindig. That interview's happening at 12pm BST on Friday 13th April, and will also be streamed live on Twitch, if you can't make it to Rezzed.
When you've finished asking Tim what he really thinks of Activision, why Psychonauts 2 isn't in your hands, like, right now, or when he's finally going to get around to making Full Throttle 2, you might like to play some of Double Fine's games. In their role as publisher, they're bringing three games to Rezzed: adorable life sim Ooblets, BMX adventure Knights and Bikes, and the outlandish multiplayer shenanigans of Gang Beasts.
Schafer aside, this year's Rezzed is shaping up to be a good'un. As Alice has pointed out, there will be a load of stranger, smaller games available to play as part of the Leftfield Collection, in addition to developer sessions, board games, job advice and more. It's running from Friday the 13th (eep) to Sunday the 15th of April at the Tobacco Dock in London, and tickets can still be had from here.
[Disclaimer: We are thralls to the mighty Gamer Network, organiser of this bright show of videogame force. Do not send help. We are happy. We are happy]