"Time Went Mad": Elder Scrolls IV: Andoran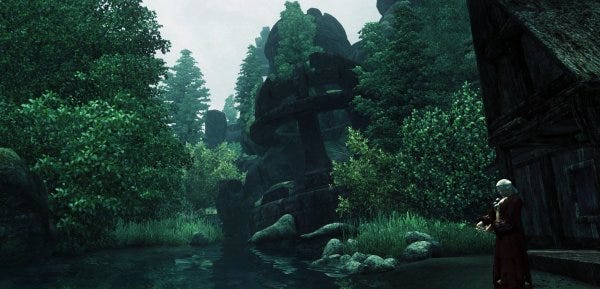 Crikey, The Elder Scrolls IV: Andoran, which is a Russian-language Oblivion mod, is looking splendid and, more importantly, a bit mad. Spotted by the chaps at PC Gamer, the mod's trailer (which you can see below) reveals a more visually interesting world, and the game's site boasts that it has a "non-linear plot".
It also says this: "What would it be, if the time went mad? Meeting your own self, talking rats, intertaining fleas, live cheese and horses walking on the sea is what a player will face in the Axis, one of the games areas. But things are not as they seem, the matters will become clear after a while and logic, though unusual, will replace the madness." I don't know what that means, but it sounds AWESOME. Go watch the trailer. I mean it.



The game is apparently "slated for the second half of 2011." But it's not clear if that will just be in Russian.
I rather like the Russian voiceover, though, so it might be cool to play with subtitles, as I did with The Witcher 2.