Timed Morbidity: The Haunted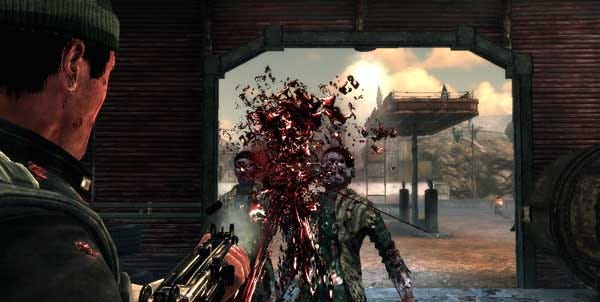 Having been messing around with UT3 again in the wake of the ongoing Make Something Unreal competition, I've picked up a load of levels and mods, some of which I'll probably post about here in the next few days. The one that I want to get out of the way first is the excellent third-person demon/zombie shooter, The Haunted. (It's an Unreal Tournament 3 mod, obviously.) Now I'm betting there are few people here who will sign for a moratorium on zombie games in 2010, but until then this is a genuinely excellent piece of work. There's a single player game, and multiplayer in which "humans" take on demons controlled by other players. The core concept for solo play is "just try and stay alive". And that really does become tricky as the ammo runs out and the baddies pile in. It's beautifully conceived and executed, and supernaturally bleak weather rolls in as the game unfolds, making it even more threatening. Get it here, or watch the video below for more flavour.
PLAY THAT GUITAR! Nneeeaaaoooowooooo! Note: the mod does not feature terrible ax.