Time's Collapsing! Singularity Walkthrough Trailer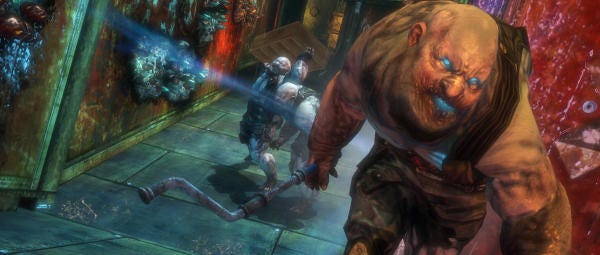 I'm maintaining my optimism for Singularity. I love all the time-twisty effects and ideas, and I'm intrigued by the mysterious nature of what I've seen so far. The latest walkthrough video is just the one I've wanted to see - an explanation of how the time-bending works. Including details on the "null zone", a place that exists between time, that I think looks rather spiffy.
That glove just looks so cool. The ability to pull objects in and out of time, rather than control time itself, seems a really good angle on it all. It's not the, er, liveliest of videos, but it keeps me remaining interested in what could be a novel shooter. Please let it be. Please!