Tiny Worlds In Flasks lets you make cute scenes!
The scenic route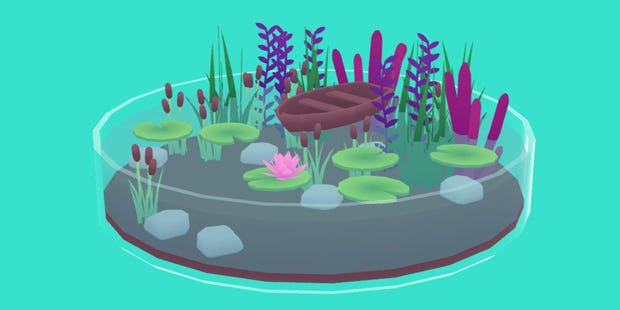 I've been enjoying trawling the results of the Ludum Dare 38 game jam because the theme - A Small World - lends itself to my kind of game. Little projects full of delight are the order of the day in a lot of the entries and Tiny Worlds In Flasks by Fi Silva exemplifies that sensation really well. It's about building little scenes in containers!
Here's the itch.io link if you want to download a version or if you want to play in your browser.