Toast The Coast: Infinite Crisis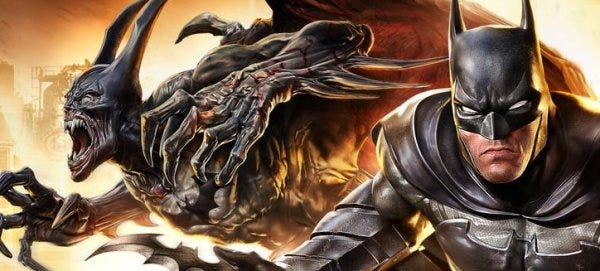 I keep forgetting that Infinite Crisis exists. While Marvel's true believers cling to the hope that Marvel Heroes might one day be a worthwhile proposition and console themselves with thoughts of Lego Marvel Super Heroes), the DC universe is dabbling in the MOBARTS genre, as seen in DOTA and the like. Signups for the closed beta are ongoing and Warner have announced a new map. The setting is Coast City, which has apparently known peace for years. The poor place deserved a break - it once fell over and then aliens built their own city atop the ashes of the millions who once resided there. Now there's a Doomsday device in the streets, which is unfortunate. Evidence below.
Anyone playing? I'm tempted to try it but I don't know how to play these things.