Ian Gunpoint releases new game Morphblade
Heat Signature appetiser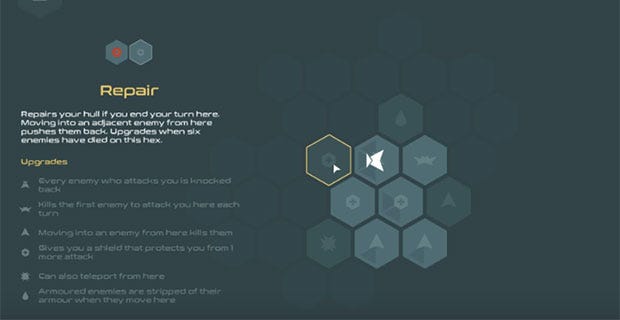 That's not the coder-designer of Gunpoint [official site] and Heat Signature's real name, of course. We don't honour him with his real name anymore, not since that thing with the dishwasher tablets in 2013. It is our professional duty, however, to notify you that his latest game, 'puzzle-strategy' title Morphblade [official site], is now out.
It's partially inspired by all-time mobile great Hoplite, but it's very much its own cunning thing. Take a look below.
In other words, Morphblade is a hex-based battler for one player, in which each hex on the board morphs OHO NOW I GET IT your attack style and other abilities. This means cunning combos and gotchas, in a way that vaguely reminds me of Match-3 games as well as the ever-delectable Hoplite.
Haven't tried Morphblade myself yet, but there are many neat ideas in there. Forgive me, but I hope he also ports it over to tellingbone at some point as it looks ideal for bus rides.
Morphblade is £3.99/$4.99 on Steam.
[Disclosure: I used to work at the same company as Tom Francis, and we were both part of a group that played weekly badminton for a couple of years. I believe him to be a jolly good fellow, though I haven't seen him outside of a professional capacity for years. If this concerns you, please feel free to mentally replace all the words above with the sentiment "Tom Francis is worse than Nixon."]