Hot Loot: Torchlight For Free
Runic's pleasant action-RPG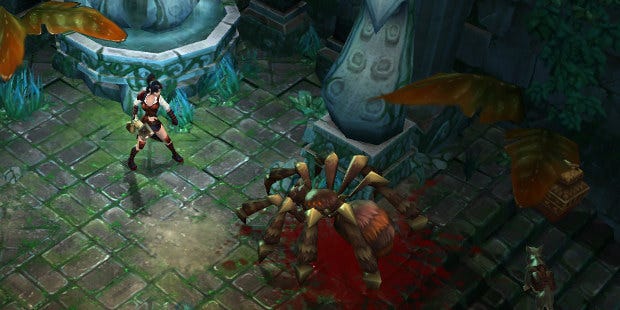 You've played Torchlight by now, right? Y'know, Torchlight: fine little action-RPG released in 2009 by Runic Games. Y'know, Runic: founded by the Diablo-co-designing Schaefer brothers and Fate chap Travis Baldree (at the time, anyway - Erich Schaefer and Baldree have since moved on), bringing along Diablo musicman Matt Uelmen. Given how many times it's been on sale or offered as a freebie to entice folks to register for something or other, I imagine you have. But if not, hey, it's a nice action-RPG I think you might like, and one that's again being offered for free.
This time Torchlight's free to entice folks onto Runic owner Perfect World's own store, Arc.
You've got until Sunday to nab it from Arc. You'll need an account, which you might have already from playing something like APB Reloaded or Neverwinter but takes about 20 seconds to register if not. (And we all have an e-mail address we use to register for stuff anyway, right?) You'll also need to use the Arc client, which appears to be yet another typical game store client thing. With this joining the billion other things installed on my PC, I still have 391GB of free space, and nicely the installer itself has an option to disable auto-start.
It all seems a reasonable enough amount of time and effort to expend to get a nice game for free.