Tour The Merrier: GRID Autosport
Serious Gridness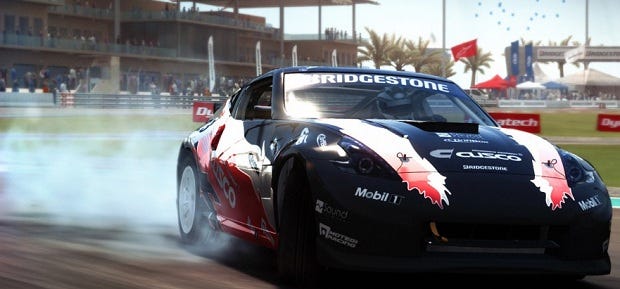 GRID Autosport wants you to know something. It isn't like the other GRID games, with menus more finely engineered than their car handling and plots about automotive megalomaniacs. Autosport has no truck with that sort of thing - in fact, I have the feeling it won't have any trucks at all. There will be a variety of cars though, all with handling 'one or two steps further towards simulation than Race Driver: GRID'. Touring Cars are one of the vehicle types included and to show how serious the implementation is, actual men of motorsport talk about the game in the trailer below.
Boxing metaphors abound, which gives me hope that the newfound desire to cater the core audience won't mean that my own desire to clash and crash is left smouldering in the pits.
Over 100 routes across 22 incredible locations and the world's most authentic contemporary and classic high-performance racing cars to collect, tune, and upgrade.
The plotting has been dropped but there are still rivalries to develop and sponsors to cater to across the several racing disciplines included.