Trackmania 2 Arrives September 14th!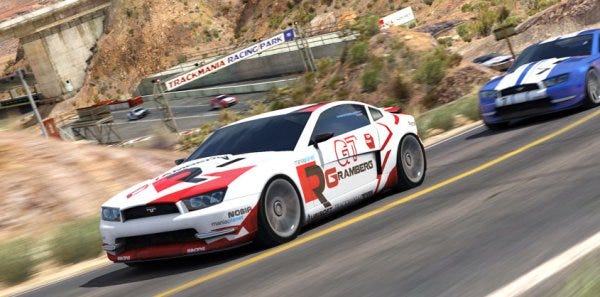 Nadeo's excitable racing-game sequel, Trackmania 2, will arrive next month, Ubisoft have announced. Pre-ordering types will be able to get their hands on it before then, however, because the beta - which is accessed via pre-ordering - will start on August 17th. Pre-orders cost $24.99 or £19.99. UPDATE: abhishek notes in the comments below that Nadeo have said the game is "unconfirmed" for Steam, and any news on that will come "later". A bit of an odd decision there, but it seems to be due to Nadeo's own launch of Maniaplanet and their own updating software system - a topic which seems to be causing a fair bit of upset for PC titles not making it onto Steam of late.
Anyway, it's been too long, Trackmania. I can't wait to go hurtling around your impossible racetracks.