True Friendshape: Thomas Was Alone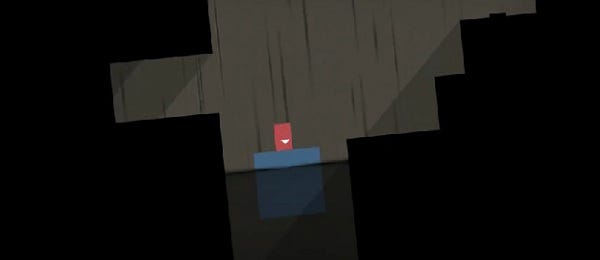 Phew. I ran here as fast as I could. I know the entire internet is waiting for the hottest new trailer in town but some git thieved my automocar so I've had to come by foot. Here it is then. Thomas Was Alone is an upcoming indie game "about friendship and jumping", with a cast of angular shapes working together to make their way through minimalist platform environments. It's based on an earlier free prototype but the full release isn't due until March/April next year. It's worth taking a look at the trailer just for the gorgeous music by David Housden. Apparently the full game will have a procedural score, which sounds like something I'd like to wrap my ears round.
These are truly the saddest shapes. I still can't tell if it's set in Los Angeles though. The early version, by the designer's own admission, is very rough and does not contain lovely music. He didn't admit that last bit. My ears worked it out.