Twitter News: A Bird Story Trailer & Release Date
Hopefully it'll be CHEAP!!! (dies)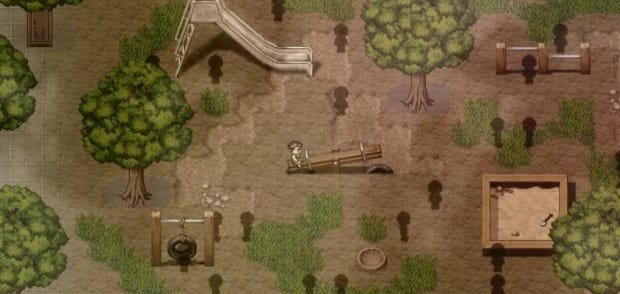 There's no game I've written about on RPS that has been mentioned to me more often than To The Moon. I still get emails, tweets and even people coming up to me three years on, thanking me for bringing it to their attention. I always reply, "Did it make you cry?" And they always reply, "Yes." And usually, "Three times." It's an astonishingly special and lovely little adventure game, available here.
Developer Kan Gao has been working on the follow-up, although not a sequel, A Bird's Story for a couple of years now. And there is finally a proper trailer for it, and a release date. Ho boy. Grab the hankies.
The game is wordless, which certainly saves on voiceover. It's about a boy who finds a bird with a broken wing, which already makes it sound like the sort of cartoon you'd watch on a sick-day from school on BBC2 and find yourself in floods of tears without quite knowing why. Here's a wordless trailer:
Not a great deal to go on here, admittedly. But it sure looks like it'll be cute. So, remember, remember, fifth of November.